Crews on CO 145 successfully blast boulders following rock slide
7 p.m. May 26, 2019 -

SOUTHWEST COLORADO—A crew has successfully blasted one of the massive boulders that destroyed a section of Colorado Highway 145 between Cortez and Telluride. CDOT officials are extremely pleased with the outcome. Trucks immediately started hauling the fragments away so that traffic can begin flowing on a temporary road being built by CDOT's maintenance division. The task of hauling away the rubble may not be completed until tomorrow, Monday, May 27.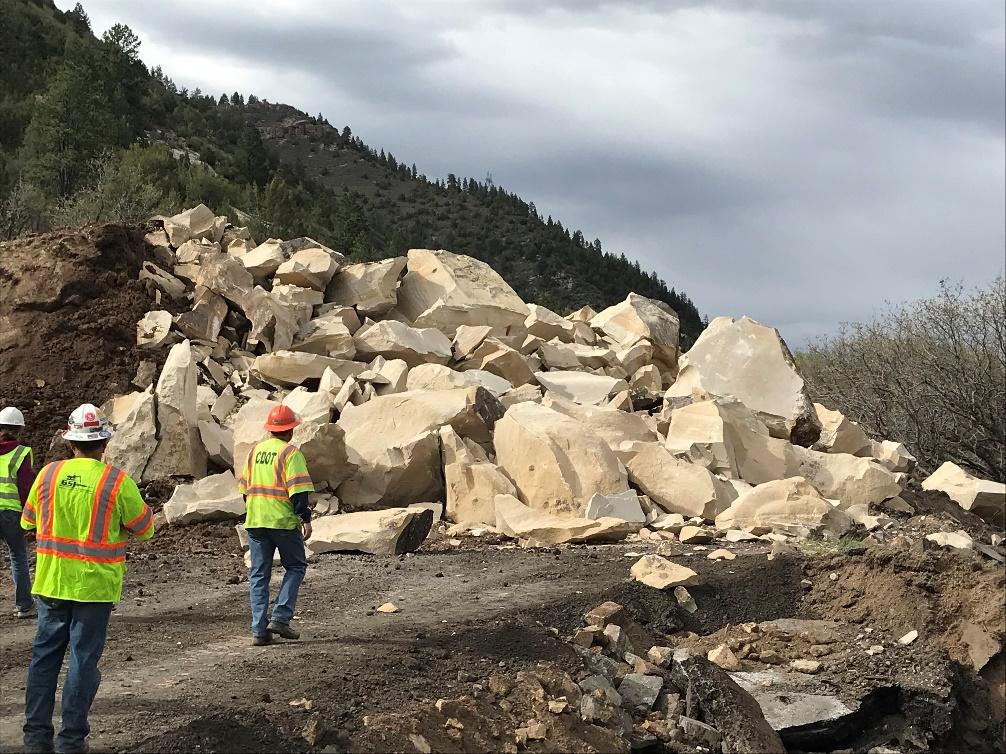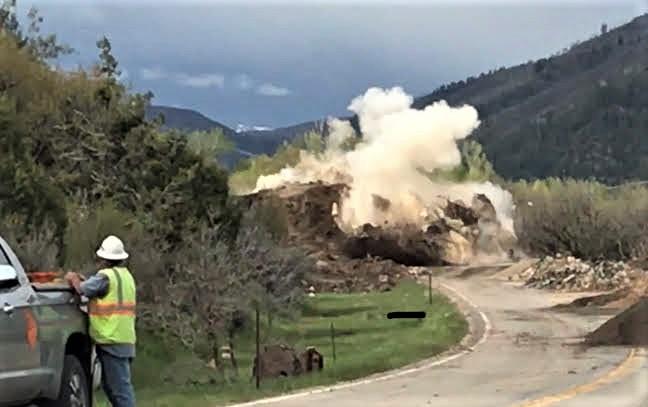 The enormous 2.5-million-pound rock (or 1,150 tons) tumbled and plowed its way to the two-lane highway from a ridgeline some 1,000 feet above on Friday, May 24.
CDOT officials say the second massive boulder, which created an eight-foot-deep trench across both lanes and landed on the east side of the road, may remain where it sits.
Stay Informed
Get real-time road conditions on COtrip, or by dialing 511 from anywhere in the state. Helpful resources on COtrip include: