Mount Evans Highway is open for the 2022 season
June 10, 2022 - Central/Eastern Colorado
Clear Creek County — Mount Highway (Colorado Highway 5) is open to the public for the 2022 season as of 8 a.m. Friday, June 10. CDOT crews worked throughout the month of May and into early June clearing snow along the 15-mile highway from the gates at Echo Lake Lodge to the summit of Mount Evans (14,264 feet), which is the highest paved road in North America. Click here to view some photos of the plowing process this year.
Please note, the USDA Forest Service is requiring motorists to Mount Evans Recreation Area to make reservations through Recreation.gov. Reservations are required if planning to park and visit one of the developed visitor locations at Mount Evans between 8 a.m. and 6:30 p.m. Reservations are not required for people who are biking or hiking up the roadway. All reservations for days the road doesn't open due to weather or road conditions will be refunded automatically through Recreation.gov.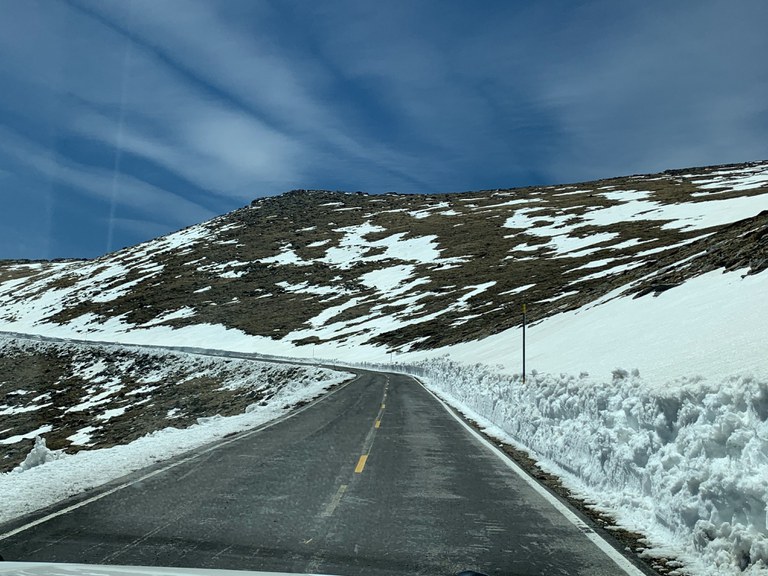 Know Before You Go
Travelers are urged to "know before you go." Gather information about weather forecasts and anticipated travel impacts and current road conditions prior to hitting the road. CDOT resources include:
Download the COtrip App!
The new FREE COtrip Planner mobile app was designed to meet the growing trend of information on mobile and tablet devices for the traveling public. The COtrip Planner app provides statewide, real-time traffic information, and works on mobile devices that operate on the iOS and Android platforms. Visit the Google Play Store (Android devices) or the Apple Store (iOS devices) to download!