US 287 / US 50 Phase II Resurfacing project is complete
May 3, 2022 - Central/Eastern Colorado Region 2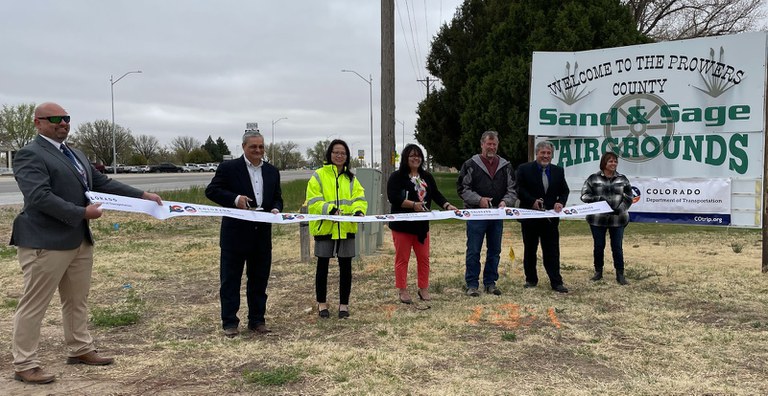 PROWERS COUNTY — The Colorado Department of Transportation and contractor IHC Scott have completed Phase II Resurfacing on US 287 / US 50 in Lamar. The project started south of town at Savage Avenue and moved north. The project completed north of US 50 and the railroad tracks. Phase III, the final phase, will start this summer and will resurface between Park Street and Savage Avenue.
"This route, which is a part of a multi-state freight network to distribute goods through the nation, is heavily used by motorists as well as freight drivers delivering the area's agricultural products." Richard Zamora, Region 2 Transportation Director said, "With the high concentration of traffic and large trucks this resurfacing and infrastructure improvement project was high on our priority and will improve travel reliability for local residents, freight carriers, and the traveling public."
Replacing the crumbling asphalt, replacing raised medians, improving ADA curb ramps, upgrading roadway lighting, replacing highway signage, and widening the shoulders in areas has significantly improved the safety for motorists and pedestrians in this corridor.