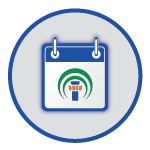 The start date for Phase 1 of the Remote Tower Project has been delayed due to the current pandemic. However, air traffic control services will continue to be provided by the mobile tower. The project team will be monitoring the situation and will plan a new start date once it becomes clear that the COVID-19 risk has abated and it will be safe for them to travel.
Current Project Timeline & Tower Operations - February 2020
Air traffic services at FNL effective March 16, 2020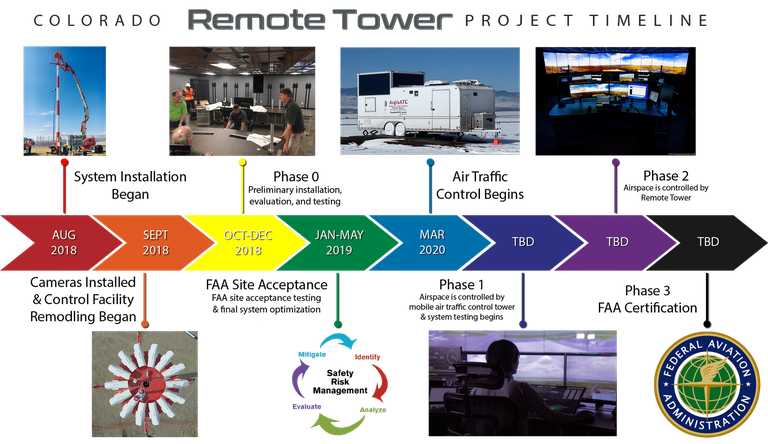 Temporary Air Traffic Control Tower Installed - February 2020
A temporary air traffic control tower was installed and will begin providing services in March 2020.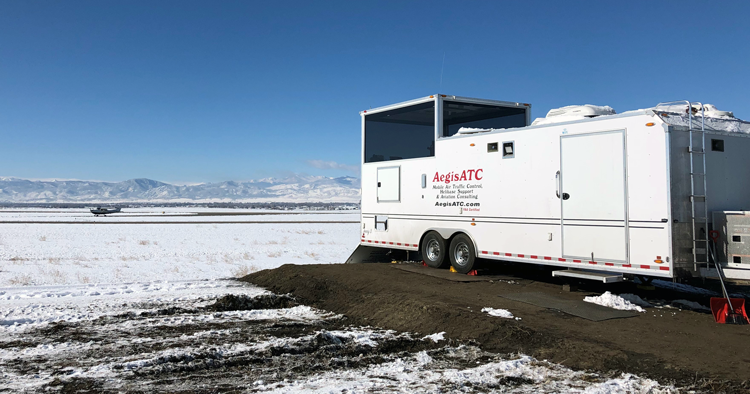 Colorado Senator Cory Gardner Visit - November 8, 2018
Senator Cory Gardner and his staff paid a welcome visit to take a tour of the Colorado Remote Tower Project control room.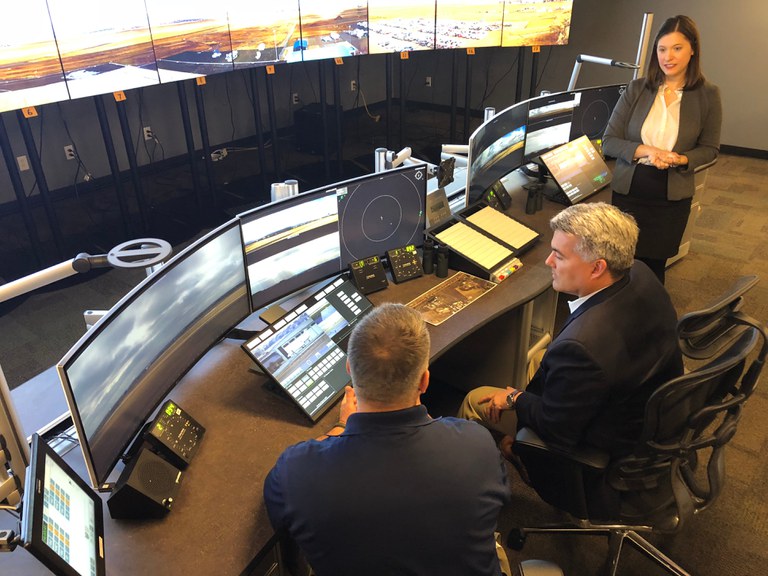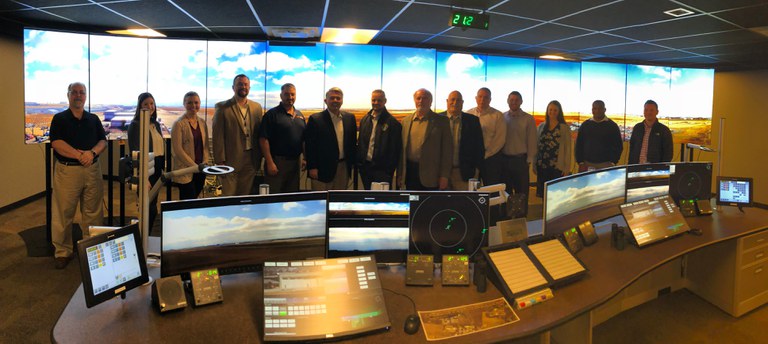 Week of November 5, 2018 - Control Room Interior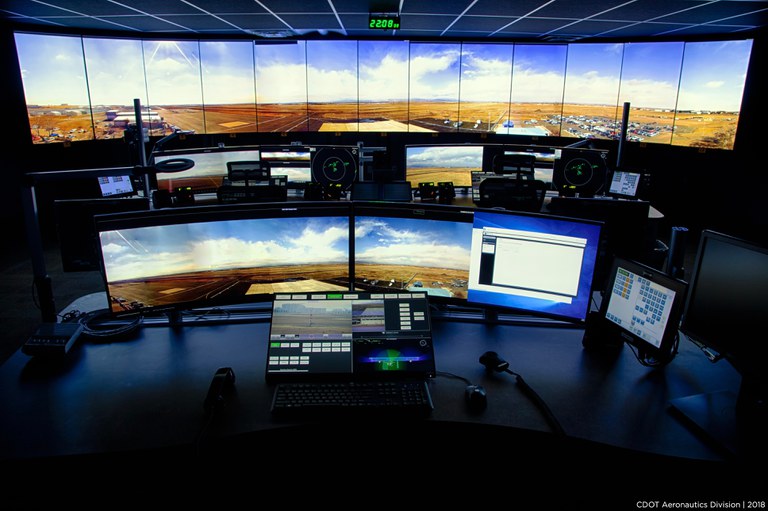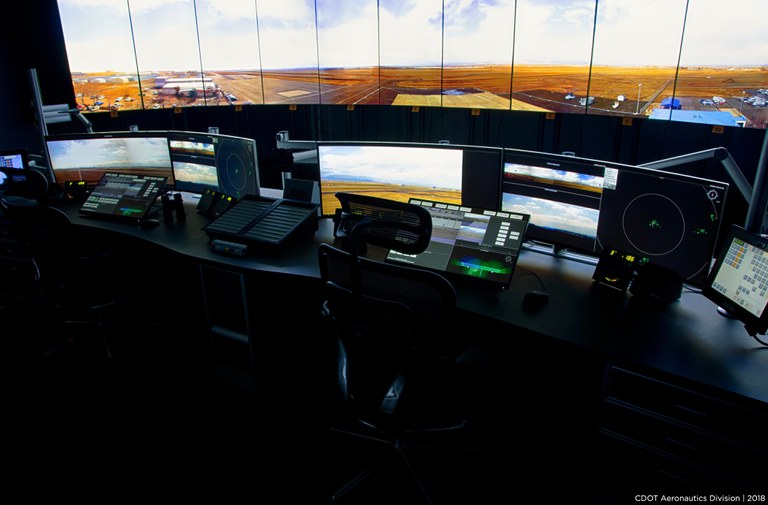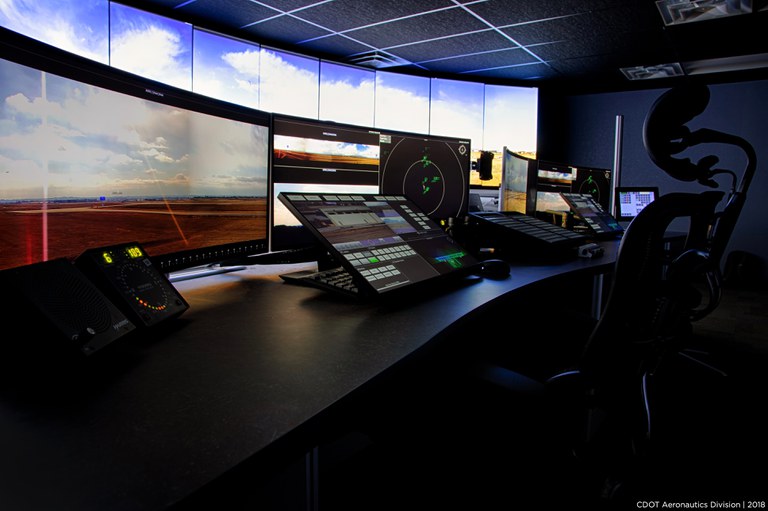 Week of October 1, 2018 - Control Room Electronics Installation
The control room was outfitted with the visual hardware and electronics for the air traffic control stations.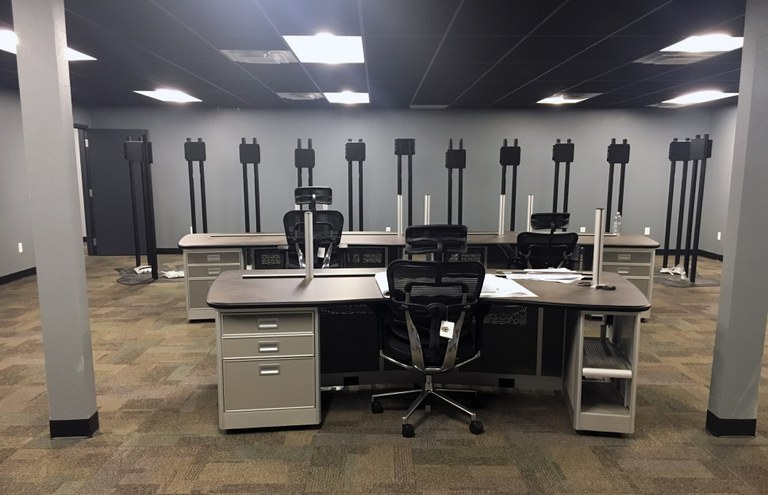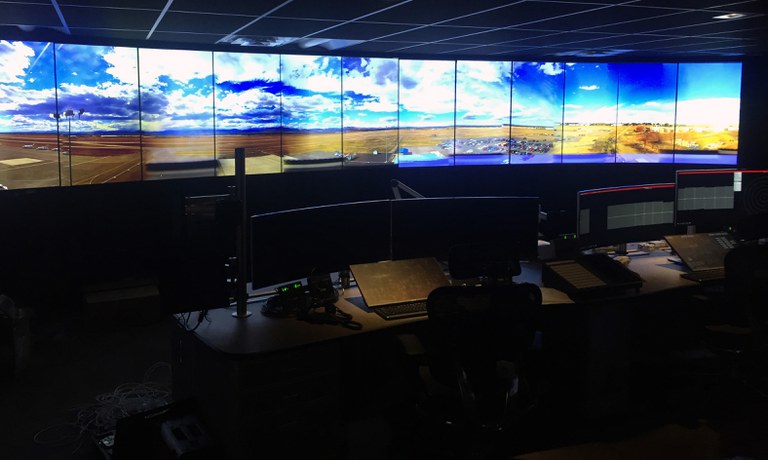 September 17-21, 2018 - Control Room Construction
Major progress with the construction of the main control room. The walls were given a fresh coat of paint and workstations were assembled and moved into place.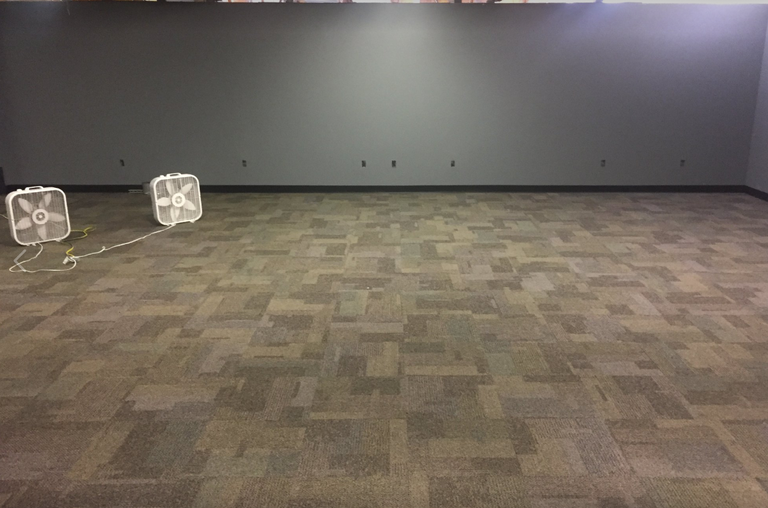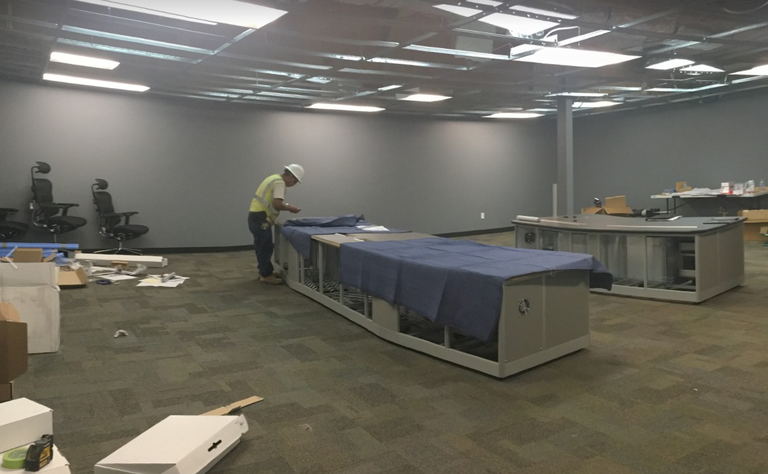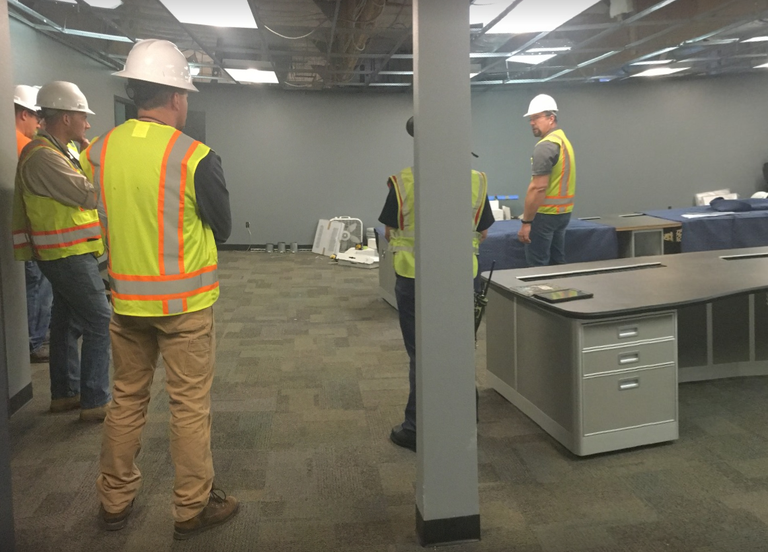 August 20-23, 2018 - Camera Masts and Cameras Installed
The three camera masts were installed; one near the FNL fuel farm, and masts on the east side of the taxiway, near each end of Runway 15/33.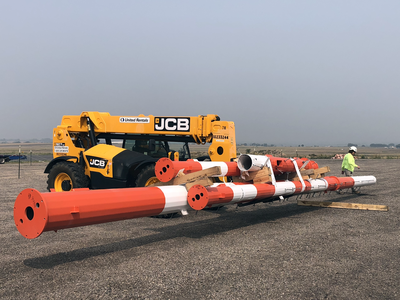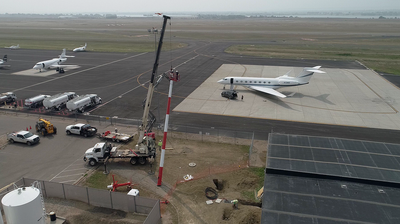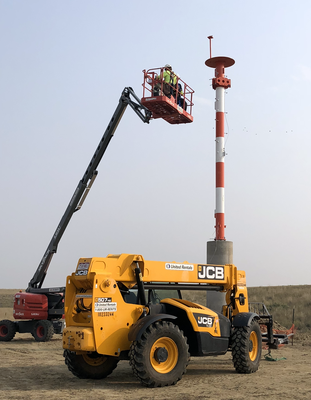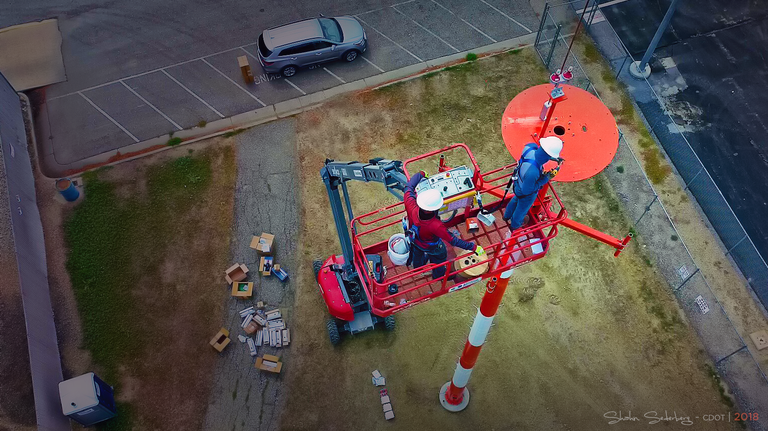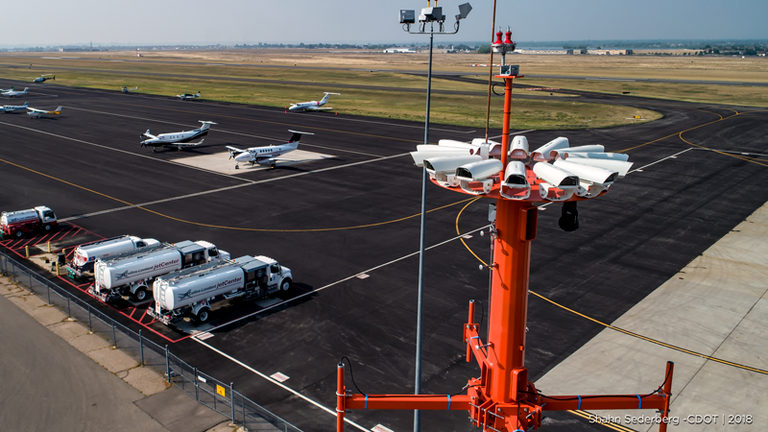 Week of July 1st, 2018 - Underground Utilities Installation
Installation of the underground communications and electric utilities connecting the camera masts to the controller facility.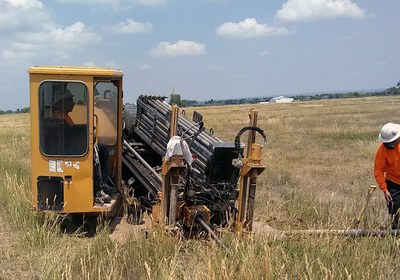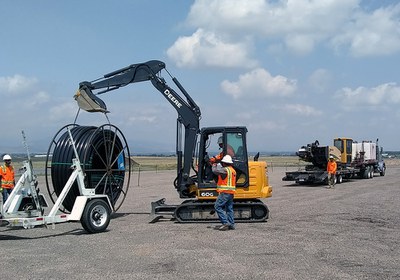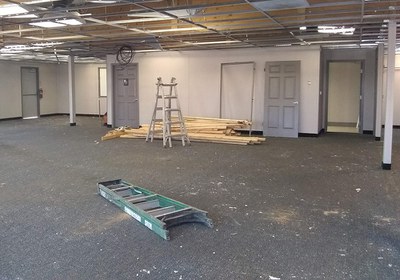 Late July 2018 - Camera Mast Foundations Installed
Concrete forms poured for the north-end camera masts.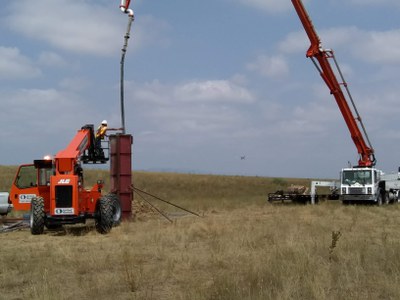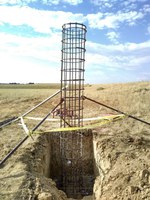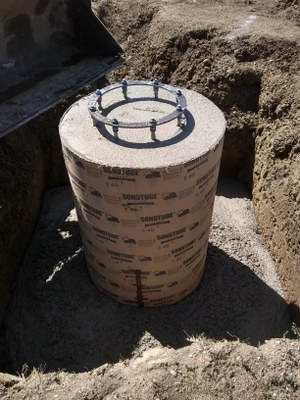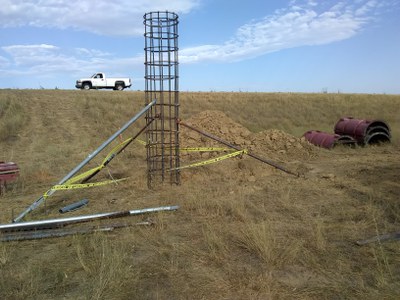 March 2, 2018 - Core Sampling
The very first dirt was moved to gather earth core samples.  These samples will be analyzed to provide engineers with the appropriate information to design the foundations that each camera mast will be constructed upon.