Upcoming closure of the SW Frontage Road from E. County Rd 30 to Rockwell Ave.
The I-25 North Express Lanes Project team will close the SW Frontage Road from East County Road 30 and Rockwell Avenue to complete the irrigation box culvert across the SW Frontage Road prior to the start of irrigation season. The closure will begin Monday, Feb. 3 and continue until the end of March 2020. Traffic will detour west on East County Road 30 to County Road 9 to CO 392. Take CO 392 to SB I-25 and exit onto Crossroads Boulevard. Turn right onto Byrd Drive and continue to the SW Frontage Road. Stay updated on all project information by joining our mailing list or contacting us: [email protected] or calling the project hotline at 720-593-1996.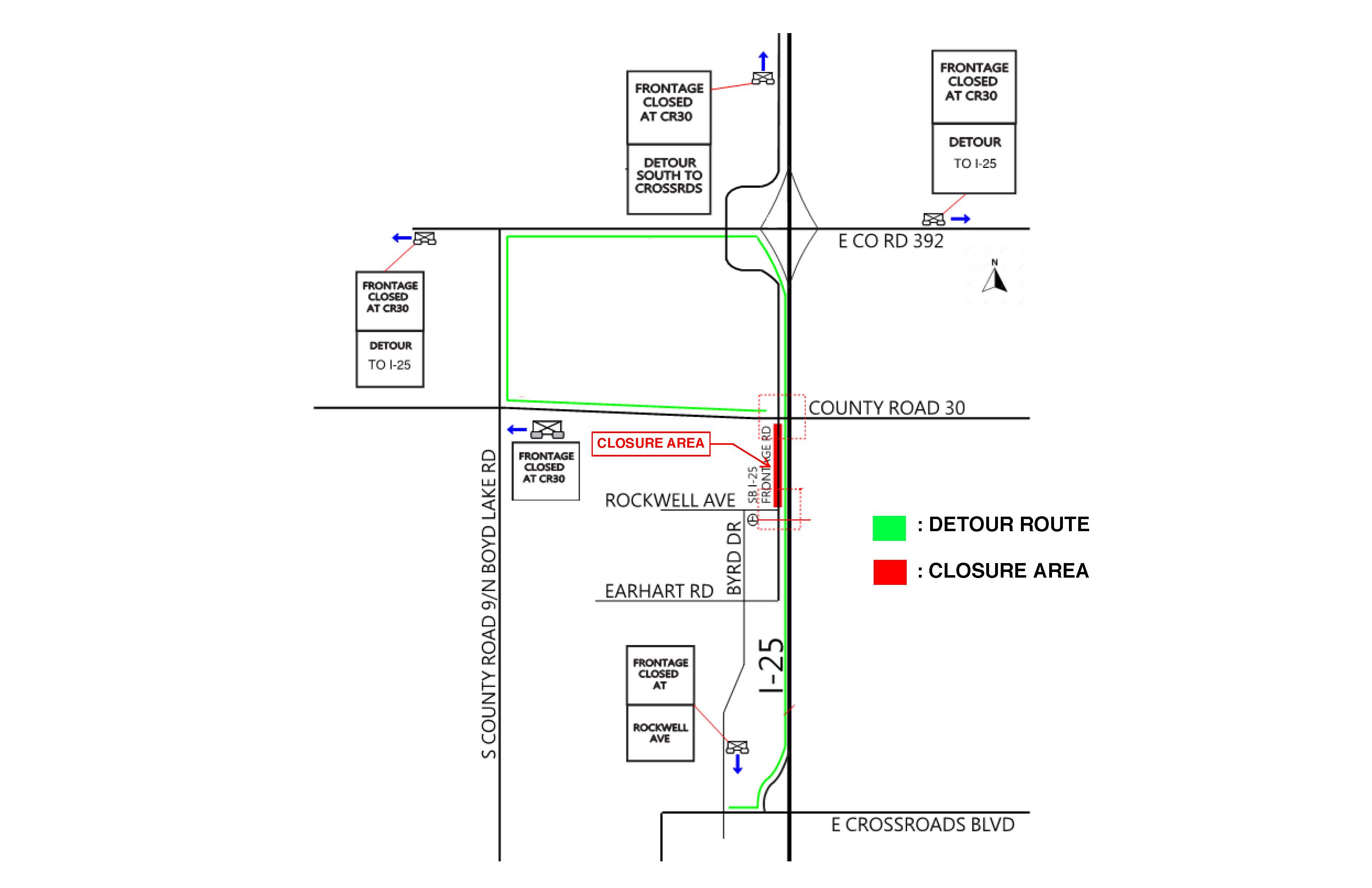 Click to expand.
I-25 North Frontage Road near Berthoud to close Jan. 6
As the project continues to ramp up, a full closure of the I-25 frontage road between Colorado Highway 56/Weld County Road 44 to WCR 46 will begin on Jan. 6. This closure will be permanent and is the first phase of a larger frontage road closure plan. All properties and utility companies will have access maintained to their property.
The frontage road between Larimer County Road 14 and Colorado Highway 402 will remain in place due to the number of business accesses.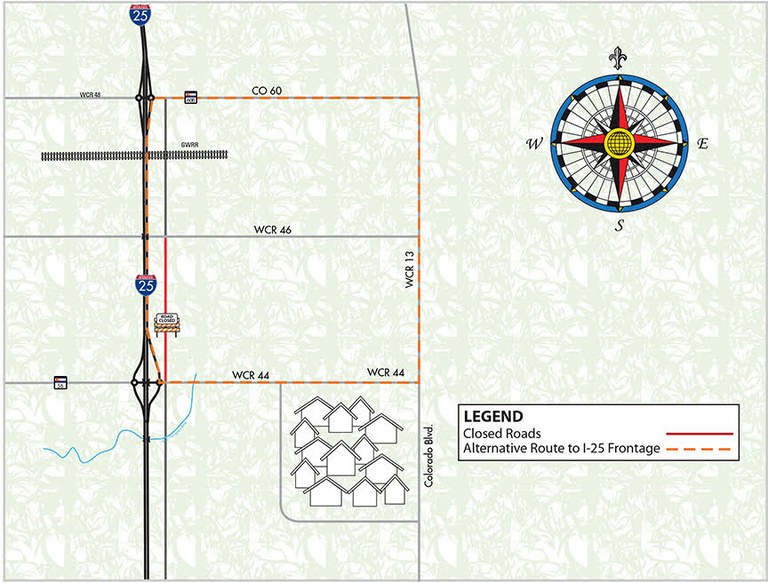 Click the button below to view CDOT's I-25 Frontage Road Vision.
Work this Week
January 19-25
Lane closures for the week of Jan. 19 - 25:
Sunday - Wednesday: Intermittent daytime mobile left shoulder closures along northbound and southbound I-25 from Colorado Highway 56 to Colorado Highway 402. (For surveying)
Monday: Daytime flagger assistance on Prospect Road at I-25
Monday - Saturday: Daytime flagging assistance on CO HWY 402 at I-25
Monday - Saturday: daytime flagging assistance on CO HWY 392 at I-25