Alcohol and Impaired Driving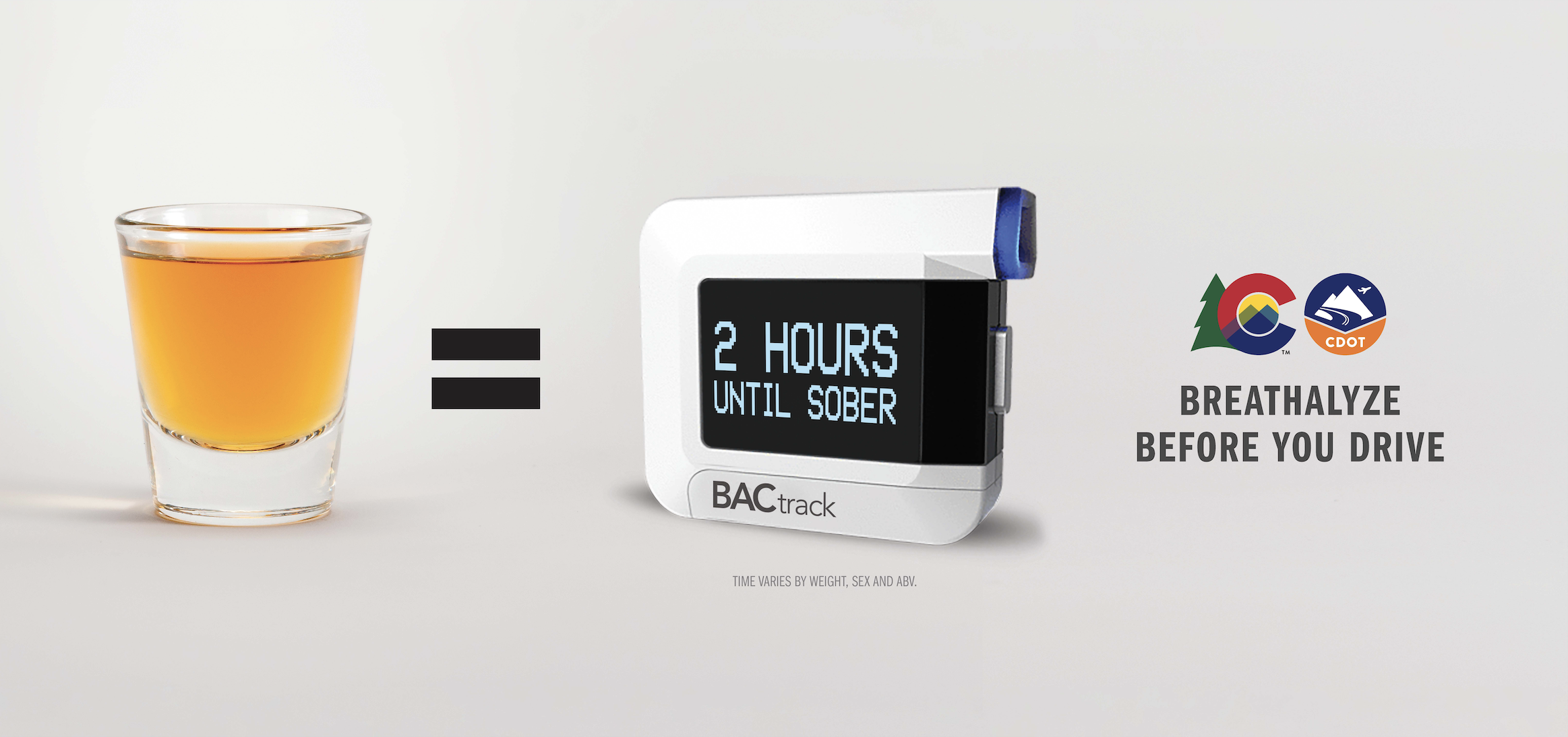 Take Some Time
Many Coloradans may not realize the amount of time it takes to return to sobriety after consuming even a small amount of alcohol. In reality, the slightest amount can impair a person's ability to drive. A single beer can stay in your system for up to two hours. 
CDOT's Take Some Time campaign aims to raise awareness about the time it takes for a person's blood-alcohol content (BAC) to return to zero after consuming alcohol. The campaign will use images of alcoholic beverages to show how long a given amount of alcohol can potentially stay in your system.
Even if your BAC is less than .05 percent (DWAI limit), you can still be charged with a DUI if you show signs of impairment. The only absolute way to ensure you are safe to drive is to have a BAC of zero.
---
Nearly 60 people in Colorado are arrested for impaired driving each day. To help reduce alcohol-related crashes and save lives in Colorado, CDOT and BACtrack® have partnered for the past several years to promote the use of personal breathalyzers. Alcohol affects everyone differently and your BAC can be affected by a variety of factors. A breathalyzer is the best way to get an accurate BAC reading. Even one or two drinks can put you over the DWAI or DUI limit. Don't risk it; know your BAC is zero before you decide to drive.
As part of this year's The Heat Is On campaign, CDOT has again partnered with BACtrack, a leading personal and professional breathalyzer company, to urge Coloradans to check their BAC to confirm they are sober before they drive. Through the partnership, the BACtrack Mobile Pro, Trace Pro, C8, and C6 will be available for 20 percent off through Nov. 30, or while supplies last.
The BACtrack Mobile Pro, Trace Pro, C8, or C6 are police-grade breathalyzers that provide users an accurate estimate of their BAC. BACtrack's ZeroLine® technology estimates how long it will be before a person's BAC returns to zero after drinking. ZeroLine is featured in the C8 model, and also in the BACtrack app, which is compatible with the Mobile Pro and C6.
---
Previous Breathalyzer Campaigns
Resources