Alcohol and Impaired Driving

Every day, Colorado drivers are putting lives at risk by driving impaired. Each year, more than 26,000 people are arrested for DUI, and more than one-third of all Colorado traffic fatalities are alcohol-related.
BEFORE YOU GO, KNOW
With the goal of reducing the number of DUI-related fatalities and offenses in Colorado, CDOT has teamed with BACtrack to promote responsible drinking habits and the use of personal breathalyzers. BACtrack aims to help people monitor their blood alcohol content (BAC) to make informed and responsible decisions when it comes to driving.
The legal BAC limits for driving in Colorado include 0.05 for driving while ability impaired (DWAI) and 0.08 for driving under the influence (DUI). We aim to help Coloradans understand these limits, and the consequences of driving while impaired by alcohol.
Most Coloradans (73 percent) report feeling comfortable driving after having one or two drinks in a two-hour period*. While this is the social norm, alcohol affects everyone differently, and your BAC can be affected by a variety of factors—such as how much you've had to eat, how much you weigh, gender and your individual physiology.
*2016 CDOT Mail Survey about Driving Behaviors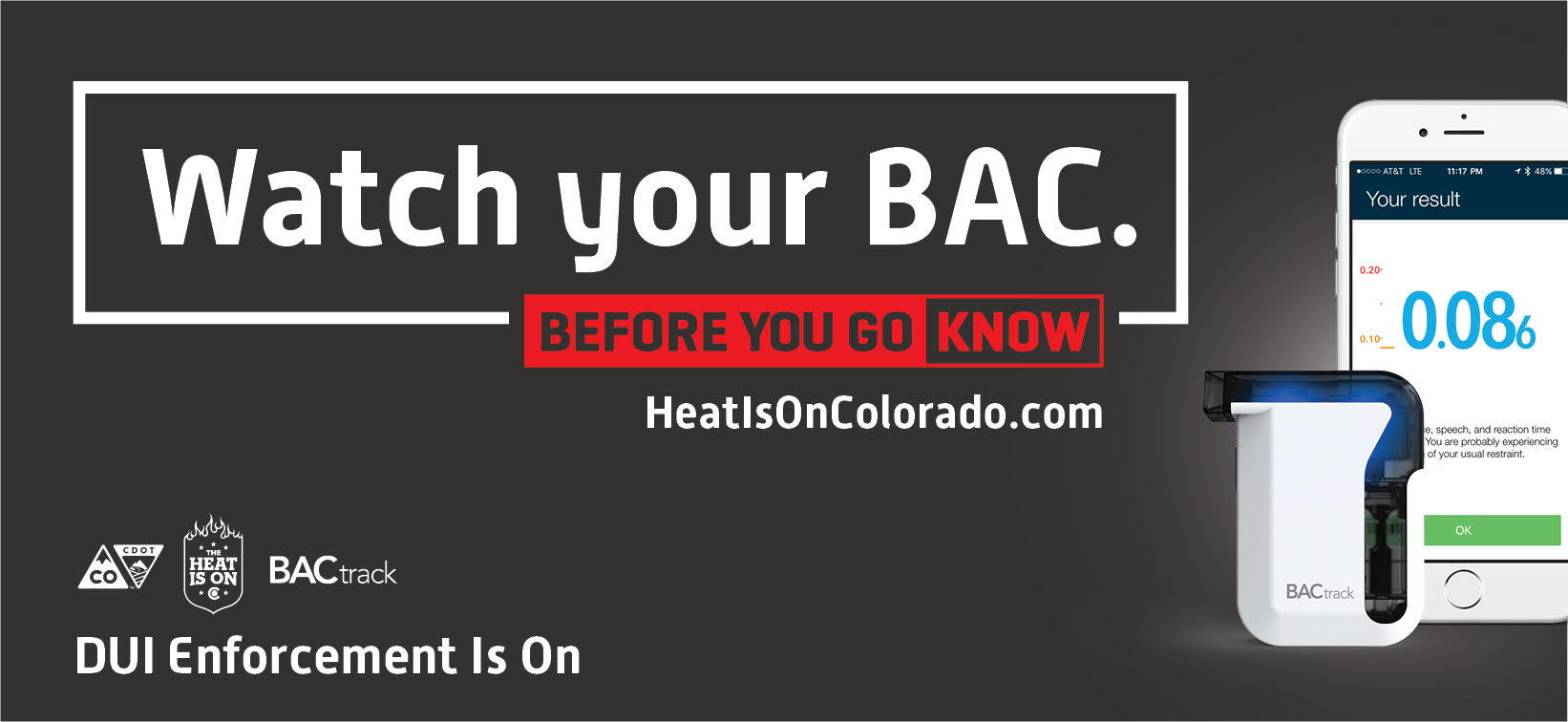 Been through a checkpoint recently?
Take our survey.