Segment A: 28th Street to 63rd Street
Preliminary Engineering Study & Environmental
About this Segment
The CO 7 Corridor Segment A between 28th Street to 63rd Street is in the preliminary engineering study and environmental phase. This project is one of the keystone projects along the corridor as one of the most urban, developed, and congested segments. The corridor is a critical commuter and business route (transit, biking, personal vehicle, goods movement) connecting the region to Boulder's core. The project area is commonly known as East Arapahoe, a six-lane road and one of the City of Boulder's most heavily traveled commuter corridors.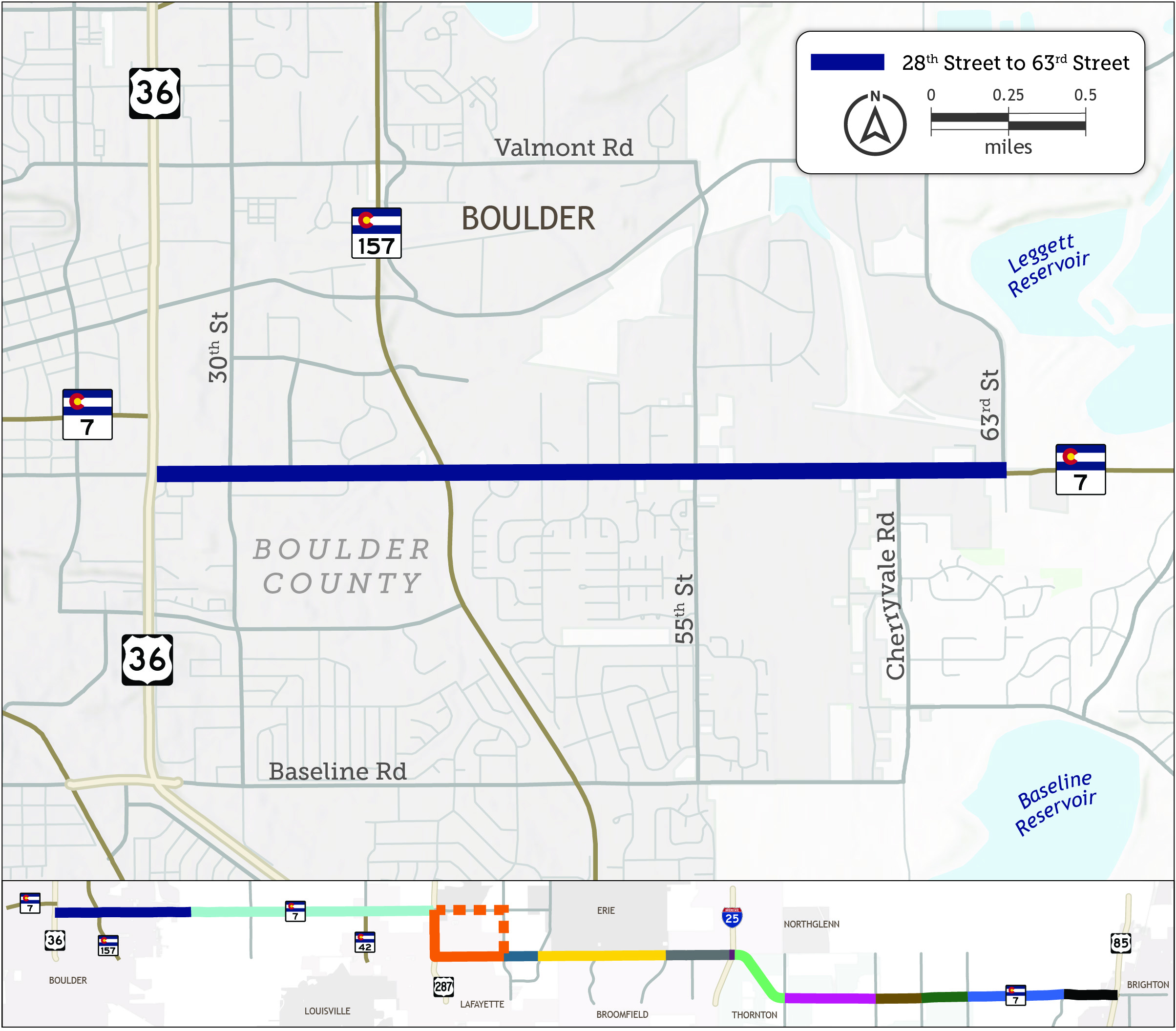 This project will provide a safe multimodal transportation system that supports the economy, enhances the environment, and improves the quality of life for both residents and visitors.
---
Key Project Elements:
Building upon previous planning and feasibility studies.
 Advancing the design of Bus Rapid Transit.
Linked improvements to complementary projects.
Equitably serving the range of potential users – commuters, seniors, young people, persons with disabilities, and under-resourced communities.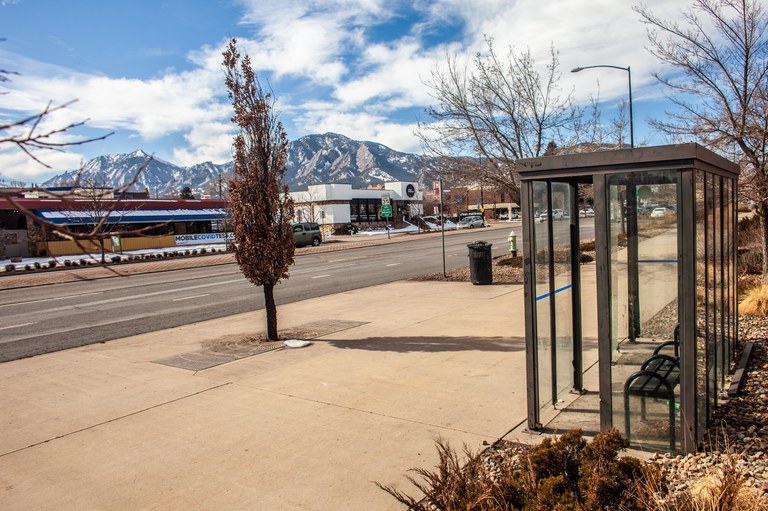 The project team will identify alternatives and develop 15% design plans for multimodal improvements along the CO 7 corridor in Boulder. In addition, preliminary engineering for a protected intersection at CO 7 and 30th Street is being designed as a separate project along the East Arapahoe corridor. The project team will incorporate the intersection design into the corridor design set.
---
Goals
Address existing and future transportation needs, including local and regional travel.
Facilitate safe travel and access by people using all modes – walking, biking, accessing transit, and driving.
Support existing and future land use in the corridor.
---
Challenges
How to move more people safely and efficiently through one of the busiest travel corridors in the metro area. With travel demand predicted to increase by as much as 20% in the next two decades, we need to reorganize streets to provide more multi-modal travel options for commuters and for the greater number of people who will be working and living in the corridor.
---
Desired Outcomes
A strengthened multimodal network, corridor preservation to connect communities and improve safety, accessibility, and designs that focus on moving people, not just cars.
Existing and future multimodal connections to connect bikeways and sidewalks, connect destinations with improved pedestrian crossings.
Increased mobility and flexibility.
Reduce speeding.
Provide an alternative to driving.
Improved air quality and reduce our impact on the climate.
---
CO 7 Segment A Project Schedule
Stakeholder Meetings: July through Nov. 2023

Public Meetings: Aug. and Nov. 2023.

Concept Evaluation and Refinements: March through June 2023
Environmental: March through June 2023
15% Design: January through December 2023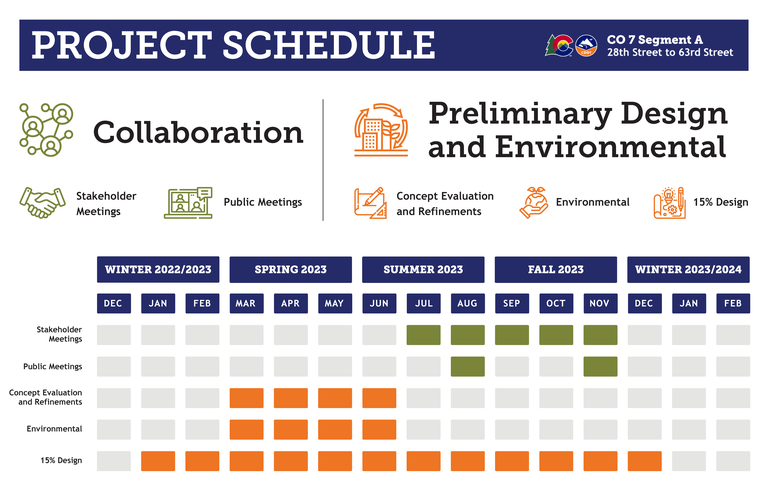 ---
Project Funding
The project is partially funded by CDOT and the City of Boulder. The partnership is a joint effort with the CO 7 Coalition and through a successful Transportation Improvement Program application with local agencies matched funding.