Trail Ridge Road: Rocky Mountain National Park
Designated a Colorado Electric Byway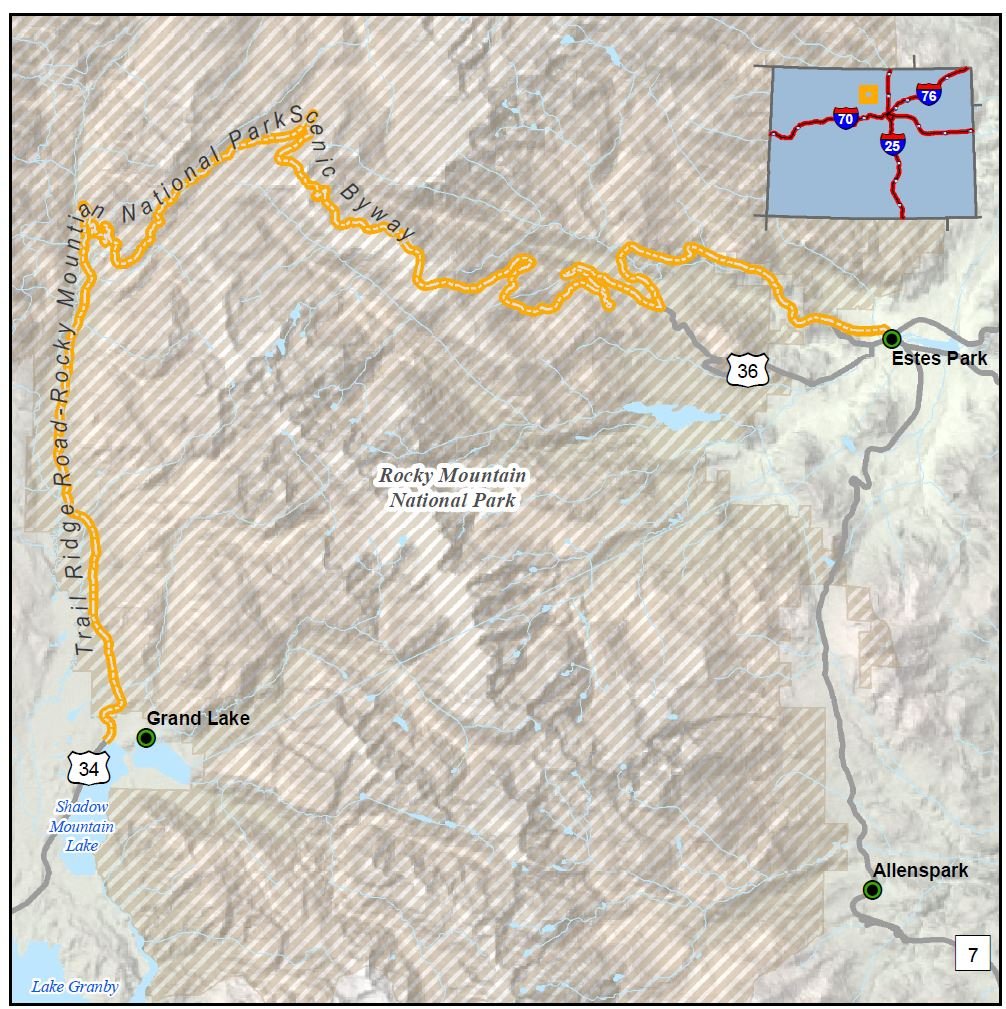 Length: 48 miles
Driving time: 2 hours
Timed entry permit reservations are required to enter the Rocky Mountain National Park between May 26 through October 22, 2023. For more information visit nps.gov/romo/planyourvisit/timed-entry-permit-system.htm.
For the most up-to-date information on the status of Trail Ridge Road, call 970-586-1222.
Soaring to an elevation of 12,183 feet, Trail Ridge Road seems to leave the earth behind. It slices through the heart of Rocky Mountain National Park, entering a world of rare alpine beauty. Distant peaks loom in all directions, while fragrant wildflowers blanket the tundra in mid-summer.
Sharp-eyed observers can usually spy elk, bighorn sheep, and other wildlife traversing the meadows and crags. Higher than any paved through-road in the country, this cliff-hugging highway is as impressive for its engineering as for its stunning vistas. You can't find a road like this one anywhere outside of Colorado.
Trail Ridge Road was designated by the U.S. Secretary of Transportation as an All-American Road, the highest level of designation, in 1996. It is one of 13 America's Byways® designated areas in Colorado.
---
Features
---
Local Chamber(s) of Commerce
---
Corridor Management
---
Special Considerations
US 34 Eastbound/Westbound Trail Ridge Road Trail Ridge Road (mile post 25-59) Closed between Colorado River Trail Head and Many Parks Curve. Call 970-586-1222 for information. Normally opens by Memorial Day weekend, weather permitting. Learn more at www.cotrip.org