Colorado River Headwaters
Designated a Colorado Electric Byway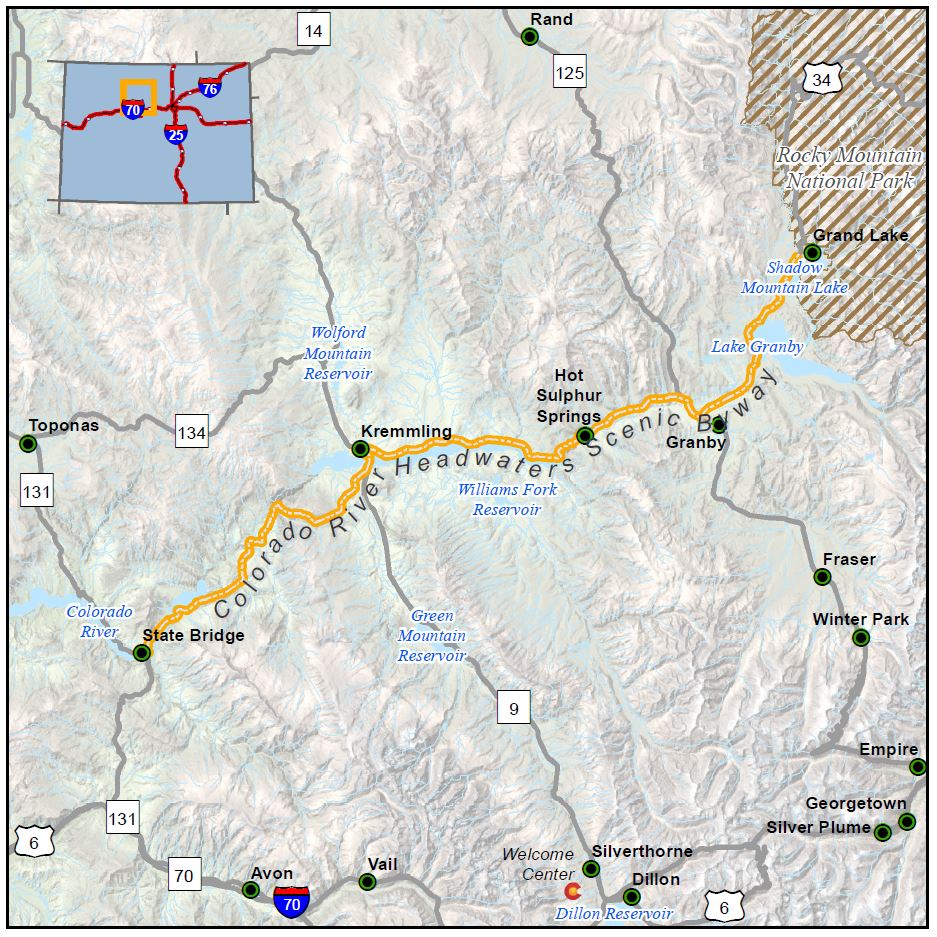 Length: 80 miles
Driving time: 2 hours
Downstream the Colorado is a mighty river irrigating and providing power to the Southwestern United States. But up here, at its source, it is no different from dozens of other Rocky Mountain waterways, a clear brook tumbling across greenish meadows and down cramped red rock gorges. This stretch between Grand Lake and State Bridge offers first-class fishing, canoeing, and rafting, along with plenty of quiet spaces where you can sit on the banks and contemplate. The route begins at Grand Lake, an old resort town on the shores of Colorado's largest natural lake, and ends on a gravel road through spectacular Upper Gore Canyon.

Colorado River Headwaters was designated by the U.S. Secretary of Transportation as a National Scenic Byway in 2005. It is one of 13 America's Byways® designated in Colorado.
---
Features
Arapaho National Recreation Area
---
Local Chamber(s) of Commerce
---
Byways Corridor Management Plan
---
Special Considerations
The road between Kremmling and State Bridge has a gravel surface and limited visitor services.