Grand Mesa
Designated a Colorado Electric Byway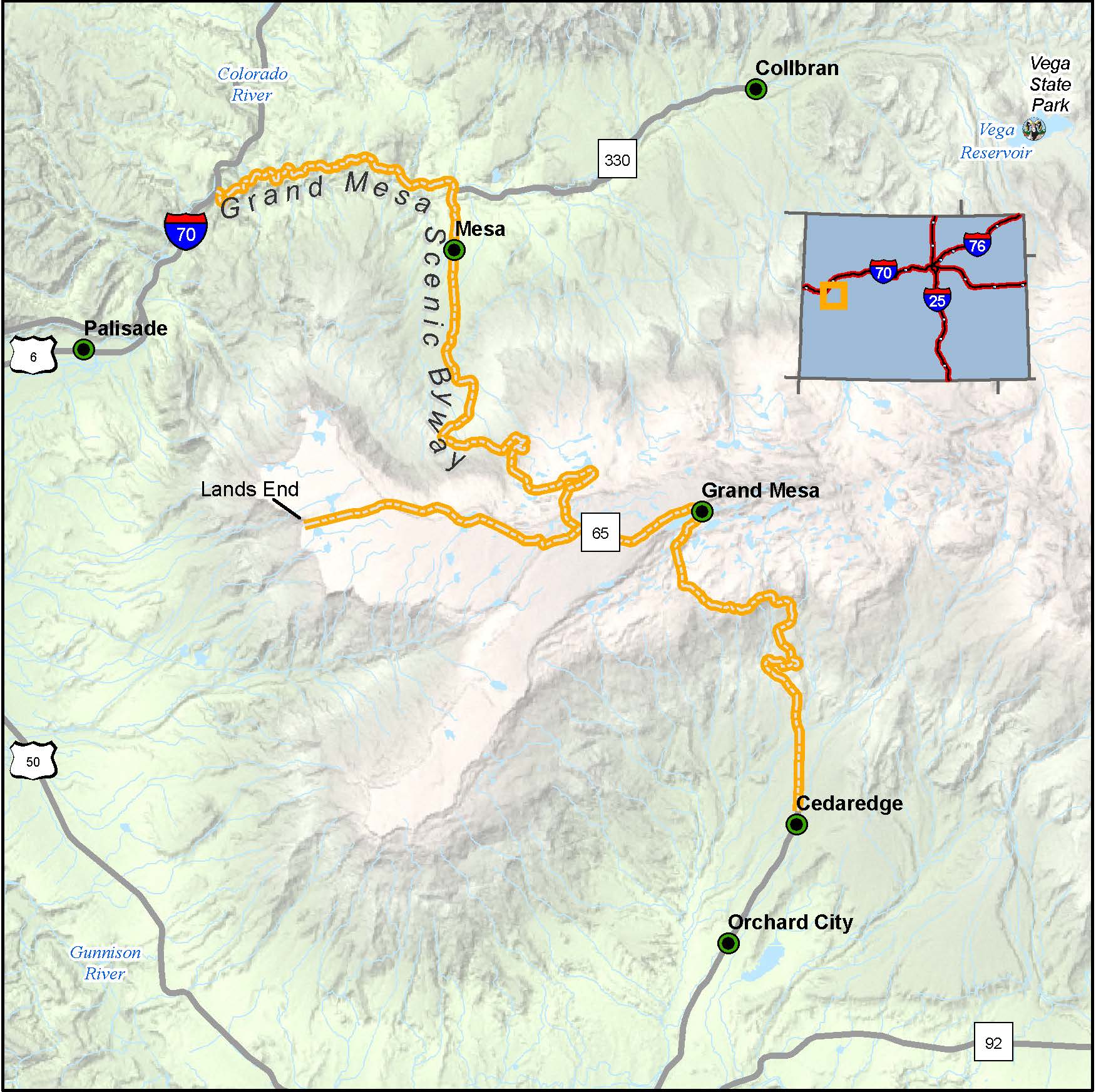 Length: 63 miles
Driving time: 2 hours
From I-70, this byway climbs through the picturesque canyon of Plateau Creek to cool evergreen forests 11,000 feet above sea level. Standing atop the Grand Mesa at Land's End Overlook, one might easily feel like an eagle, soaring over a landscape of unusual beauty . Emerald-green fields carpet this playground in the sky, which offers and abundance of fishing, hiking, and mountain biking. Glistening blankets of snow dress the Grand Mesa in winter for snowshoeing, skiing, and snowmobiling. Porcupines, mountain lions, coyotes, red fox, elk, and deer thrive here, and more than 300 stream-fed lakes swarm with rainbow, cutthroat, and brook trout. For those seeking a higher plane of being, this 63-mile route offers a truly transcendent experience.

Grand Mesa was designated by the U.S. Secretary of Transportation as a National Scenic Byway in 1996. It is one of 13 America's Byways® designated in Colorado.
---
Features
Grand Mesa National Forest
---
Local Chamber(s) of Commerce
---
Corridor Management Plan
---
Special Considerations:
Services between Cedaredge and Mesa are limited.