Colorado Scenic and Historic Byways
Eleven of Colorado's 26 byways are designated by the U.S. Secretary of Transportation as America's Byways®, which gives Colorado more national designations than any other state. Colorado's Scenic and Historic Byways has been around for more than 25 years. Prior to visiting a byway, we recommend the following:
Select a Scenic Byway below for more information:
Mapslayered_journeys1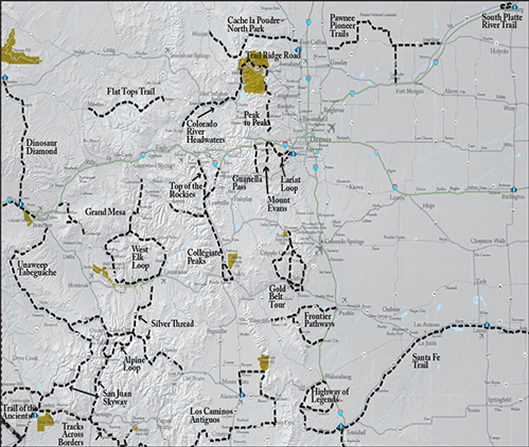 Program Contacts

---

Lenore C. Bates
Colorado Scenic Byways Coordinator
4201 E. Arkansas Ave.
Shumate Building
Denver, CO 80222

---

Colorado Tourism Office
1-800-COLORADO


Visit the website.