I-70 through Debeque Canyon is now open
August 19, 2023 - Northwestern Colorado - Crews finished clearing rocks and debris at 9:30 p.m.
Update - 9:30 p.m. - I-70 is fully open in Debeque Canyon. Crews successfully cleared a large boulder and other rocks from the eastbound lanes. Crews broke up the boulder using drilling equipment and other techniques. Crews also used a rock breaker to reduce the size of large rocks along the shoulder. Once the boulder and rocks were smaller, crews were able to clear the roadway and shoulder. A westbound traffic hold was necessary during the afternoon to allow crews to safely carry out the work. Crews also repaired the roadway before reopening. CDOT appreciates the patience of the traveling public while this safety-critical work took place in order to safely reopen eastbound I-70 in Debeque Canyon.
I-70 eastbound had been closed since last night (Friday, Aug. 18) due to a rockslide. The slide took place east of Palisade and Cameo at Mile Point 49.5 at 9:45 p.m. Boulders and rocks came down onto and next to the roadway. No vehicles were damaged. Rockfall and road closures often take place during the summer monsoon season. CDOT continues to ask motorists to check COtrip.org for real-time road conditions.
---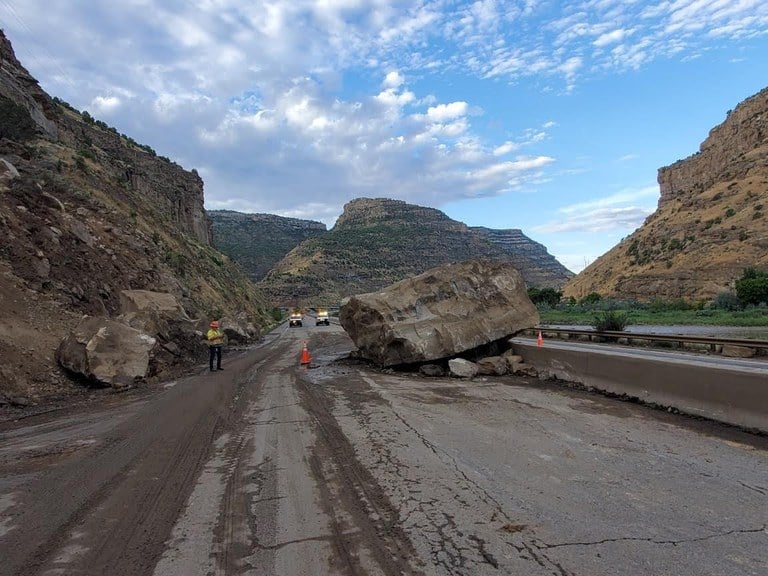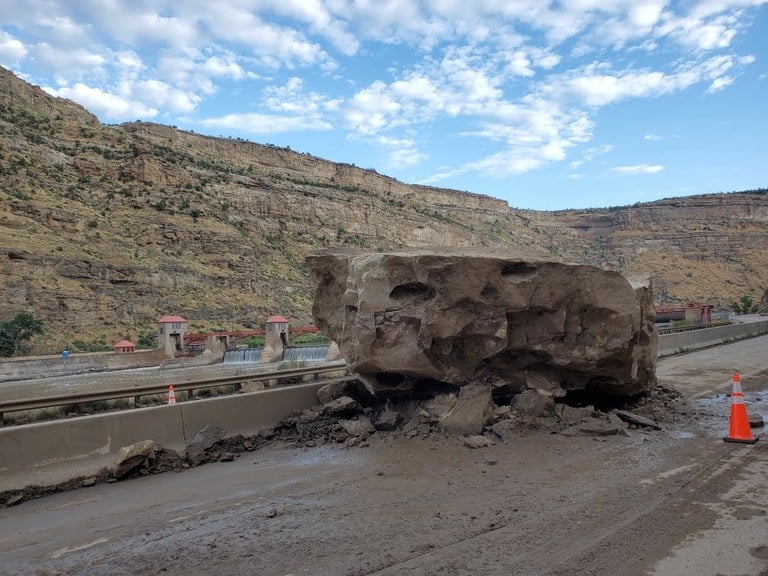 Mesa County — Eastbound I-70 in Debeque Canyon continues to be closed due to a rockslide at Mile Point 49.5. Motorists traveling east of Grand Junction should follow signs for a detour in place. The alternate route guides travelers off I-70 and onto CO 65 and then onto 45 ½ Road. Motorists should plan for an additional 45 minutes of travel time due to the detour. CDOT crews continue to clear rock from the roadway and evaluate the condition of the roadway. This will include breaking up a large boulder that came down onto I-70. Crews are working towards reopening a lane eastbound later today. CDOT anticipates a 30-minute traffic hold for westbound traffic will be necessary this afternoon in order for crews to safely break up the boulder. Motorists should continue to monitor COtrip.org to see when that westbound hold is in place. A detour will not be necessary for westbound traffic during the hold.
The slide took place Friday, Aug. 18 at 9:45 p.m. Boulders and rocks came down onto and next to the roadway. No vehicles were damaged. Crews responded quickly and cleared rocks overnight. This morning, CDOT's geohazards team arrived before 6 a.m. to assess the rockwall above the roadway. At this time CDOT does not anticipate the slide to continue today. Crews can focus on clearing the remaining large boulder and evaluating road damage. Road repairs may be necessary before reopening a lane eastbound. Crews will be working as quickly and safely as possible in order to reopen one lane eastbound.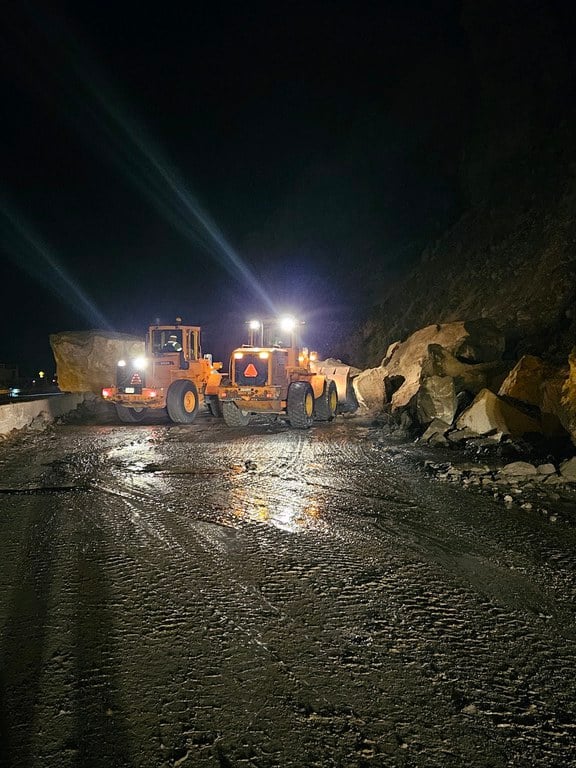 Download the COtrip App!
The new free COtrip Planner mobile app was designed to meet the growing trend of information on mobile and tablet devices for the traveling public. The COtrip Planner app provides statewide, real-time traffic information, and works on mobile devices that operate on the iOS and Android platforms. Visit the Google Play Store (Android devices) or the Apple Store (iOS devices) to download!